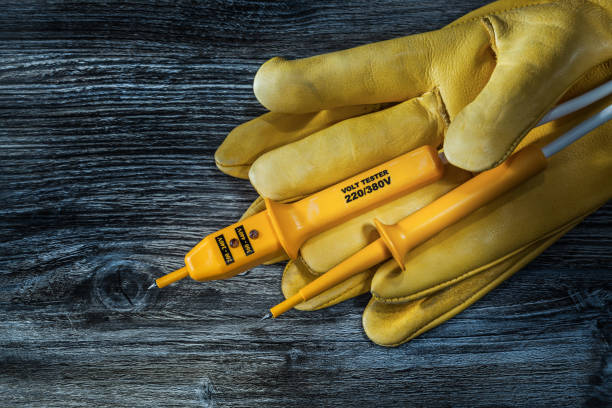 It is an absolute mandate that your electrical hot sticks be fully tested and functional. The safety of your staff and equipment count on it. ETS Inspection and Testing Services is Boston's leader in electrical equipment testing and certification processing.
In the electric power distribution industry, a hot stick is and insulated pole, usually made of fiberglass, used by the electric utility workers when engaged on live-line working on energized high-voltage electric power lines, to protect them from electric shock. Depending on the tool attached to the end of the hot stick, it is possible to test for voltage, tighten nuts and bolts, apply tie wires, open and close switches, replace fuses, lay insulating sleeves on wires, and perform various other tasks while not exposing the crew to a large risk of electric shock.
In the United States, American Society for Testing Materials Standard F 711 specifies the stringent requirements for hot sticks, and US OSHA standards require that they be inspected and electrically tested every two years.
We provide repair services as well. They types of electrical repair services that we provide include:
Full hydraulic repairs
Cylinder Repairs
Cylinder Rebuilding
Engine Service
Engine Rebuilding
Welding Repairs
Welding Fabrication
Electrical Diagnosis
Electrical Repairs
Paint Service
Reconditioning Programs
For more tips on Hot stick and other electrical equipment testing and repair services, contact ETS Inspection and Testing Services.