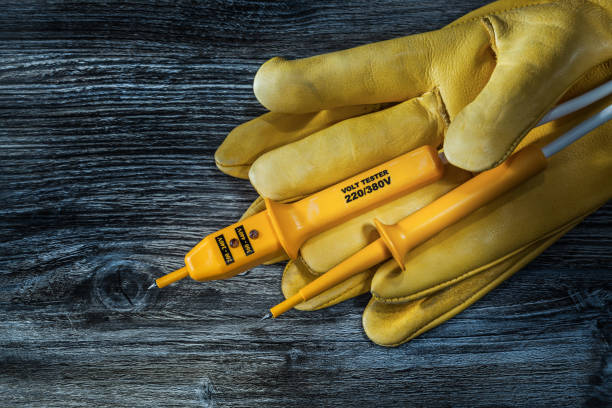 Aerial devices have been designed and built with adequate safety factors however in-service accidents, overloads, and fatigue can cause problems to develop. OSHA and ANSI require regular annual inspections. A thorough, regularly scheduled inspection and test program can identify developing problems before they cause injuries or downtime. Here at ETS Inspection and Testing Services, our mission is to eliminate downtime for our clients by using a fully equipped, on-site dielectric, critical repair and inspection testing lab for live line tools and equipment of all sizes to meet ANSI safety guidelines all over New England.
We understand that your focus is on operations and client delivery. Most New England high voltage service providers discover the fiscal and operational impracticality of self-helping dielectric testing and repair. Something as vitally important high voltage safety is best left to an unbiased third party. We are the professional team to do this for you.
The following inspections and tests shall be performed by the operator periodically:
Conduct a walk around visual inspection looking for damaged components, cracks or corrosion, excessive wear and any loose, deformed or missing bolts, pins, fasteners, locking devices and covers.
Check visual and audible safety devices for proper operation.
Visually inspect fiberglass and insulating components for visible damage and contamination.
Check for missing or illegible operational and instructional markings.
Check for hydraulic and pneumatic systems for observable deterioration and excessive leakage.
Check electrical systems related to the aerial device for malfunctions, signs of excessive deterioration, dirt and moisture accumulation.
Perform functional test to include the following:

Setup the aerial device for operation, including outriggers.
Cycle the aerial device function's through the complete range of motion from the lower controls, except where operation through the complete range of motion would create a hazard
Check functionality of emergency controls
We urge those of you who may have let dielectric testing schedules slip to give us an immediate call. We'll get you checked out, repaired, and returned to safe operating conditions and within OSHA guidelines in short order. Contact ETS Inspection and Testing.