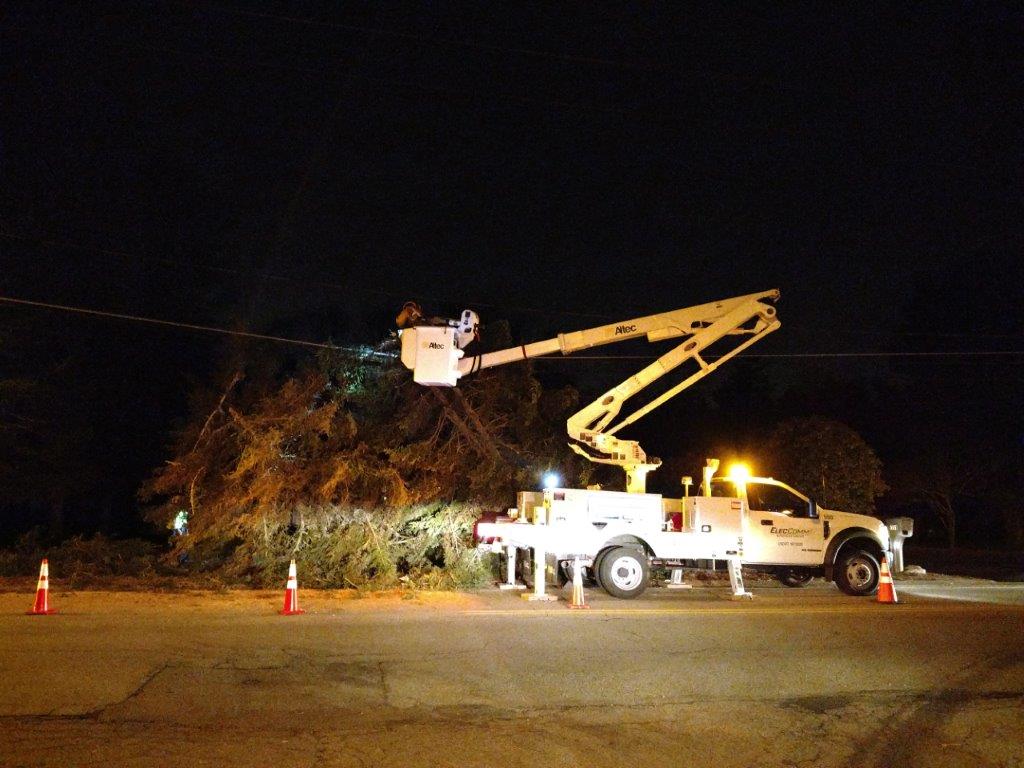 Electricity is an essential commodity that we pay less attention to until our lights go out. Since electricity plays a major role in our day to day activities, people depend on electric companies to ensure a continuous stream of power. While electric companies are constantly improving their ways to respond promptly to emergency situations, however natural disasters are beyond our control.
Overhead power lines are prone to significant damage. Strong winds can knock down trees and possibly snap power cables causing widespread outages. In these unfortunate events, electric companies should respond promptly to restore power at once. ElecComm storm response team are trusted partners of major power utility companies and commercial industries across the New England region. Moreover, our services now include daily and preventive maintenance of electrical poles and lines. These operations are integral preventative measures to somehow mitigate the impact of the disaster, especially to the commercial sector.
If you need immediate electrical assistance during the storm, contact ElecComm. Our team are 24/7 ready to respond to any emergency power restoration, electrical system installation, or electrical infrastructure maintenance needs.