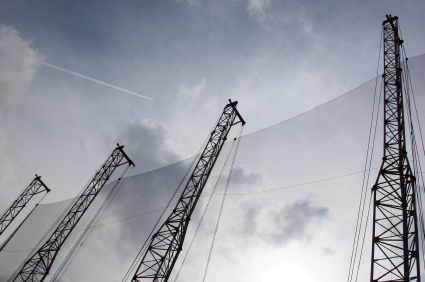 Golf netting systems function as a protection to keep golf balls inside the field and prevent accidents and damage to neighboring properties. ElecComm is a dynamic company that leverages our skill sets and equipment fleet to expand beyond our electrical service specialty. In fact, we offer the highest quality golf netting solutions in and around the greater Boston area.
Benefits of Having a Durable Gold Netting System
Legal Obligation. As a golf course operator, you are obliged to set-up a sturdy and stable golf range netting to ensure the safety of the spectators as well the properties adjacent to the golf field. When legal safety standards have been breached due to errant balls, the operators are liable and can be charged with legal penalties.

Safety. Golf nets protect players and spectators from injury related to stray balls. As well, people passing by near your golf course.

Protection of Property. Whether your building or your neighbor's, the golf barrier netting makes sure that golf balls won't hit and damage properties by keeping them within the driving range.

Separates The Perimeter. Golf netting system acts as a divider that separates the golf play area from other fields or courts intended for other sports.
Since each golf course is unique, each demands a tailored golf netting system plan. Thus, it is smart to contact ElecComm to help you figure out the perfect design according to your location and natural elements that can affect the installation of your golf netting system.