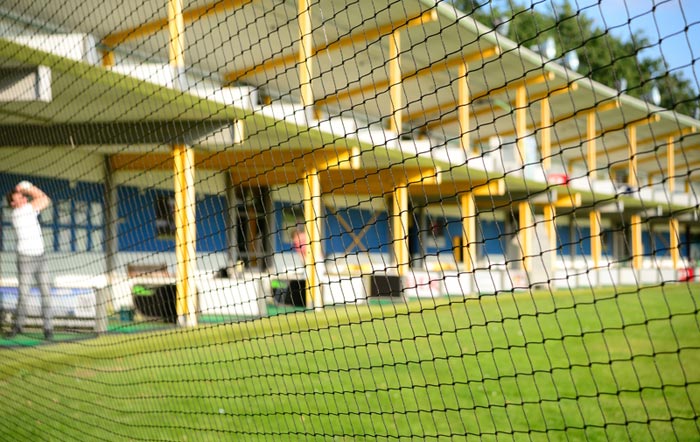 Golf netting is a specialty service of ElecComm. We design and create sturdy golf barrier structures that will serve as a safety high barricade around your golf range property. This will prevent errant balls from escaping the vicinity and cause damages to neighboring properties.
We custom design every solution because every golf course has different dimension and requirements. Whether its a vast golf range or just a mini public course, you can count on us. Our team has been around in this industry for decades and we have implemented countless golf netting set ups, replacements and repairs across New England. We use premium quality materials that will withstand strikes and weather for years. So expect a very high standard installation of golf poles and netting at your facility that will last.
Golf operators are liable to damages related to errant golf balls. It is their lookout to ensure that their golf field and drive range is a safe place for regular games and tournaments and this includes the safety of nearby communities as well. If you need golf range netting services you can trust, contact ElecComm.