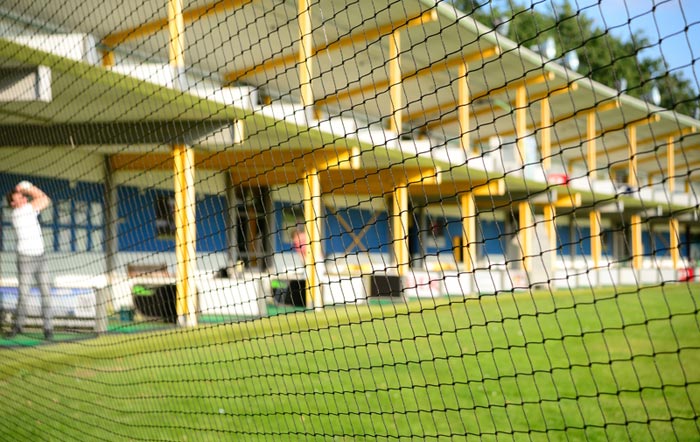 With the rising number of residential and commercial properties, the growing number of private and municipal golf courses, the demand for golf-related safety systems such as quality golf course poles and netting solutions are naturally on the rise as well.
Allow us to introduce you to another field of excellence that your trusted partners here at ElecComm provides to the greater Boston area and beyond. Our steel pole and netting systems for driving ranges, golf clubs and fairways across New England are protecting golfers and course owners alike and have been for decades now. Our services include pole & netting design and installation, replacement and protection netting. We customize netting systems according to the location and weather conditions. Contact us for a golf course safety consultation. We'll gladly discuss with you ball trajectory studies, custom netting designs, installation options, and much more.
For information regarding golf netting installation and maintenance services, contact ElecComm.