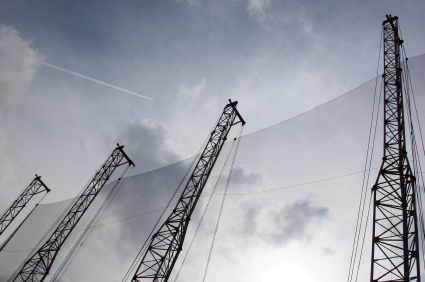 Golf courses are increasingly being located in close proximity to residential and commercial areas. Although these areas are strategic for the course owners and the golfers themselves, close proximity to commercial and residential buildings pose risks to neighboring facilities as errant golf balls can and will cause damage and/or personal injury. Course managers must ensure that sturdy and reliable golf range netting must adequately partition golf range and errant shots from going outside the course.
When high quality golf driving range netting is needed, ElecComm is your go-to. We provide installation of poles and netting for golf driving ranges and golf courses along with replacement netting. We only use premium quality range nets to ensure errant golf balls to stay inside the golf area. We also make sure that the golf netting system is well-constructed and securely installed as an effective preventative measure against injury or property damage associated with stray golf balls.
We guarantee that our golf range netting set-up can hangs tough against constant strike of heavy golf balls, harsh weather conditions, exposure to environmental elements, and other stresses. Since diverse golf ranges have different needs and dimension requirements, we accept design customization.
For more information about our golf range netting services, contact ElecComm.