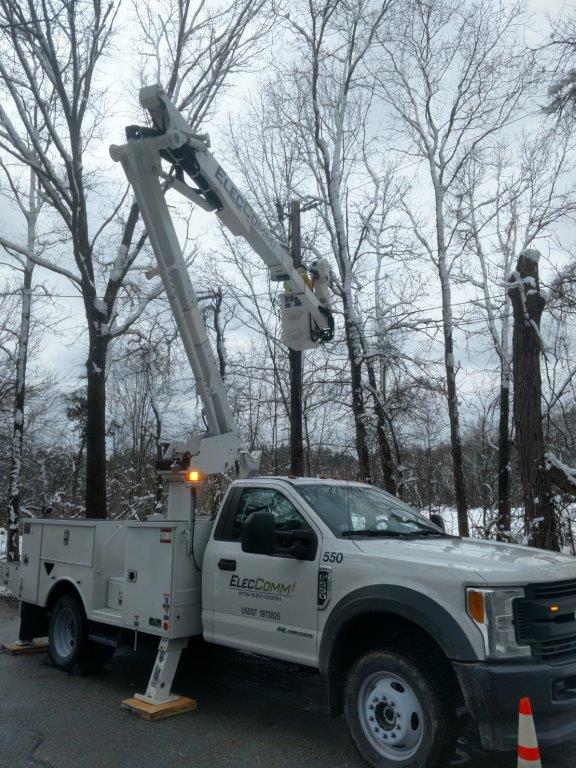 Aerial lift trucks and devices are complex pieces of equipment that, when they become worn out, are expensive to repair. Although they are equipped with proper safety systems, they are still susceptible to overloading during service. Thus, annual dielectric testing and inspection is required to ensure this equipment works safely at maximum capacity prior to dispatching them to the job site.
High voltage dielectric testing of aerial lifts is a crucial task since the lift provides insulation to ground workers who are working on or close to high voltage cables and apparatus. Testing and inspection must be done by certified personnel who are trained to specifically perform dielectric testing service. Only dielectric testing experts are trained to use the special equipment necessary for inspection and testing. Also, there are particular methods that are acceptable to ANSI standards.
ElecComm specialize in this line of work. We guarantee the correct method will be executed when testing aerial devices. Our team is fully-equipped with dielectric testing knowledge, tools, and equipment and we have the competent experience to handle the job. Contact ElecComm to find out more about these services.