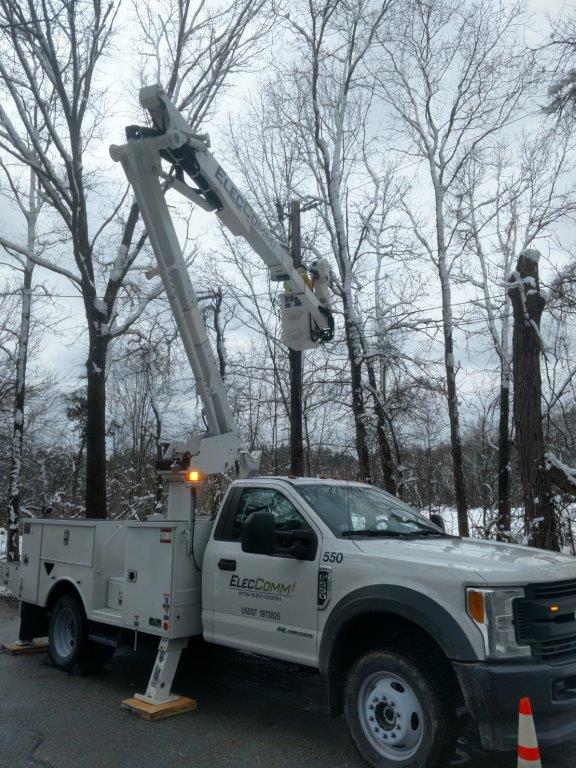 Overtime, Aerial Lift Trucks and Digger Derricks become susceptible to defects that cause current overloads. Any equipment can get worn out when it is regularly in-service. This equipment involves complex systems which means repairs can be costly when they break down. To prevent this, dielectric testing and inspections are highly recommended to keep these units in top condition at all times.
Dielectric testing services are performed to detect damage in the insulation or other internal defects within the system before they become worse. The proper actions can be taken to repair issues at the earliest stage. This can prevent further deterioration of the equipment. Doing these inspections are vital to secure the safety of the technicians during operation. Damage in the equipment can cause electrical faults that can endanger those standing close to this equipment.
ElecComm can perform reliable dielectric testing services to ensure that aerial lifts and digger derricks are conditioned prior to field deployment. Fully-equipped with tools and years of experience, we can guarantee the accurate testing and proper repair of the equipment. Contact us today for dielectric testing and inspection services.