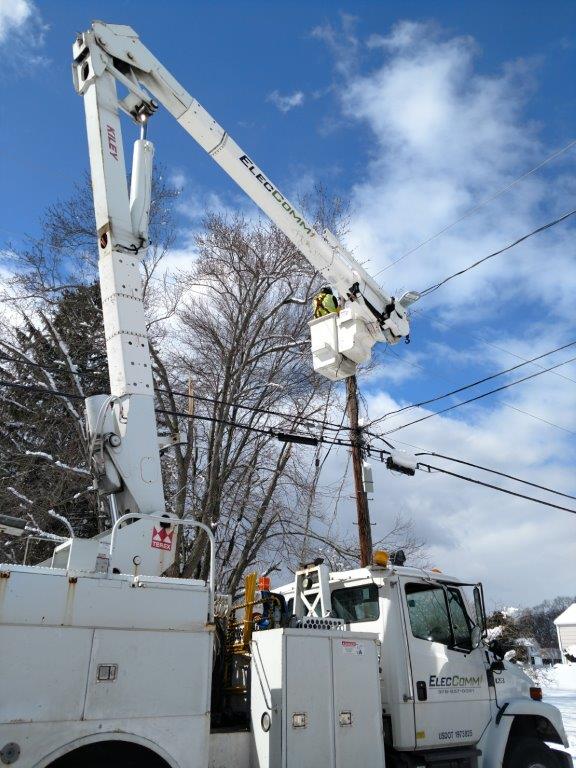 The responsibility for owning a digger derrick and aerial lift trucks goes beyond meeting requirements set by ANSI and OSHA. The main purpose of annual dielectric testing and inspection is to ensure the safety of those operating it. Through this annual testing and inspection, issues are often detected and addressed before technical defects damage the equipment, or much worse, injure the operator.
Only trained and certified personnel execute high voltage dielectric testing. The procedure usually takes 3-6 hours to complete depending on the type of device being tested. It is recommended to strategically plan out the inspection schedule in order to eliminate or reduce fleet downtime. It's always better to identify and fix issues early while they are minor in nature and to prevent escalation into major equipment malfunction.
The pros here at ElecComm are qualified to perform dielectric testing service. Our crew is comprised of well-equipped certified mechanic with over 35 years of experience in dielectric testing process. If you need such service, don't hesitate to contact us.