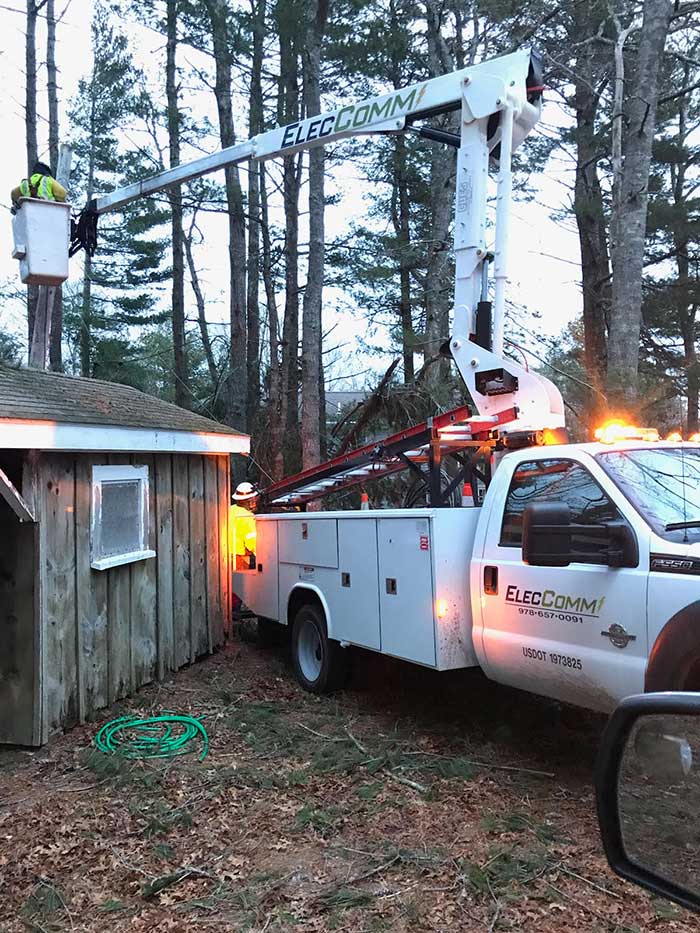 Are your aerial lift trucks and digger derricks due for their annual dielectric testing and inspection? ElecComm is at your service. Always choose a fully licensed company to perform dielectric testing. The procedure can be hazardous and electrical faults are possible when the equipment tested has internal damage.
Dielectric testing services are important for early detection of latent defects, particularly in the internal systems of the equipment. This test must be done properly to get the accurate condition and status of the lift trucks and diggers and for proper management and repairs can be performed immediately to prevent further deterioration of this expensive heavy equipment. More importantly, when annual testing has been put off or taken for granted, those operating this machinery are at risk.
For dielectric testing and inspection it is imperative to hire experts that will carefully carry out these procedures. It is necessary that they have the skills, experience and tools so safety is secured during and after testing and repair. Contact ElecComm for scrupulous and safe dielectric testing of your equipment.