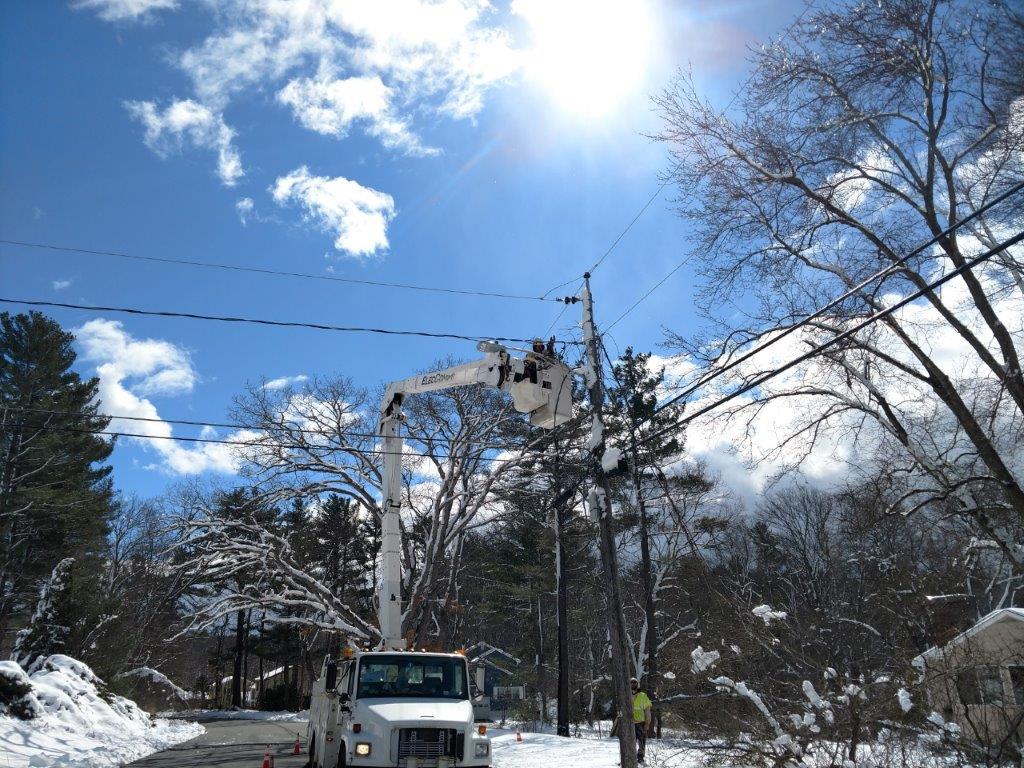 When your customers are in the dark due to storm, trees, vehicles, or whatever other threats loom out there, know that you can restore services and solidify your reputation via contract rapid response electrical restoration services. Emergency power restoration is a an ElecComm core competency that time and time again proves effective and appreciated by power companies all across New England.
In facing the aftermath of a storm, it goes without saying that you understand the challenges regarding downed towers, damaged transformer stations, snapped poles, and countless other causes of outage. We certainly do because we've responded to these outages for years now. By many power providers, we are considered their single most valued partner in business. And we'd welcome the opportunity to be yours.
Contact ElecComm in the event of power emergencies across New England.