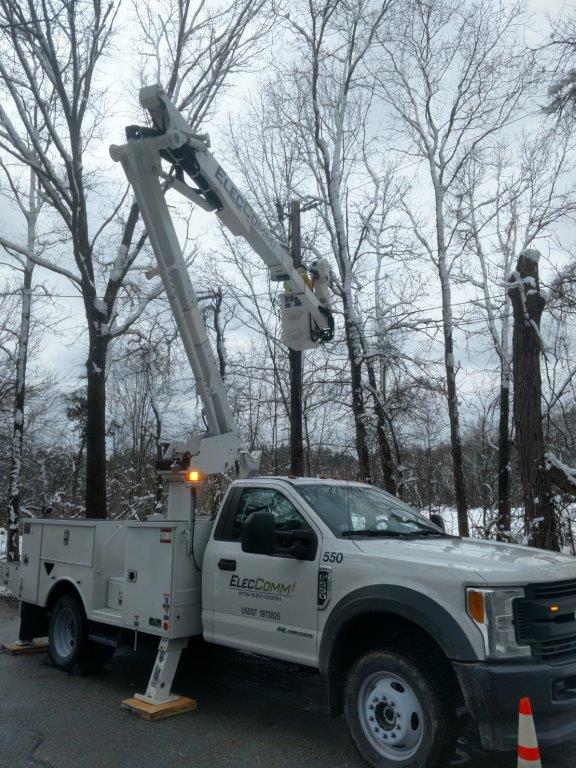 For years now, whenever emergency power situation arise across the greater Boston area, EleComm has proven ready and effective in getting things solved. We've developed a team of electrical professionals, all equipped with state of the art electrical repair equipment, to restore power at the most value priced service available across the area. It is a badge of honor that we all wear knowing that we restore critical services on a regular basis to our friends and neighbors here in Boston.
The emergency restoration of electric power normally undergoes a series of restoration activities. There are some factors for consideration like the extent of damage to the electrical system and the specific location in which to perform the emergency process. Another factor is the availability of the workers or personnel who will conduct the repairs and their technical know-how. Adding more, it is the priority to give immediate repair on the critical situation of the load and goes with the availability of equipment and facilities to complete the required repairs. After careful assessment of the situation, only then the immediate repair will be carried out.
There are organizations that specialize on the restoration process which provides efficient and professional electricity system operators that have undergone testing and licensure on their knowledge on distribution, transmission and other utilities that have supported credentials based on their skills and the resources of the line and electrician crews issued by the local utilities. And with this, a trusted and reliable repair system is promptly undertaken and restored.
For more tips on Emergency restoration, contact ElecComm.