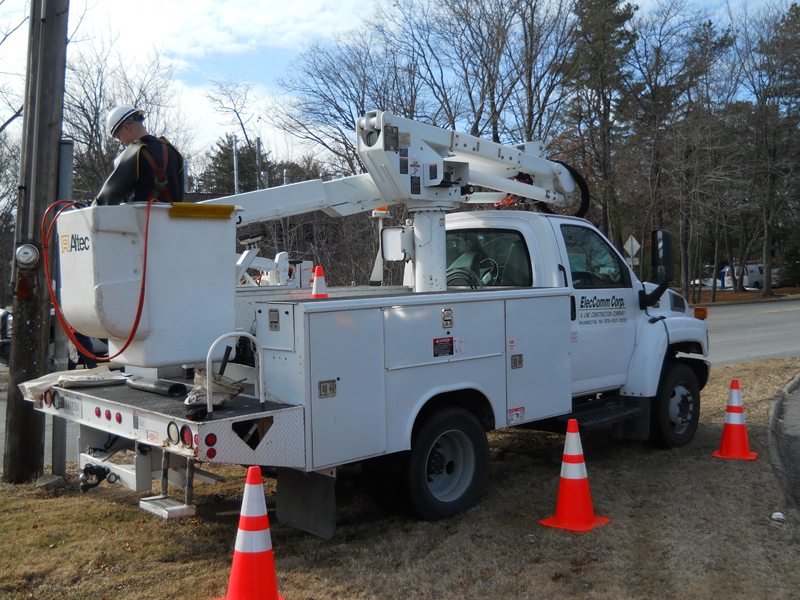 The brutal Boston server weather has taken its toll on the area's electrical power infrastructure. Sadly, some electric utility companies infrastructure has suffered severely and are in desperate need for upgrade and repair. We have ramped up our ability to help you do this.
ElecComm has doubled our efforts to deliver new electrical system installation, preventative maintenance services, and of course our celebrated emergency response services. We have expanded our support vehicle fleet and staff so we are more prepared than ever to respond to any and all electrical utility support need.
We provide electrical system hardening services to improve your infrastructure's resiliency to damaging thunderstorms, nor eastern storms, and hurricanes. Structural hardening of the distribution system includes strengthening substations, and feeder circuits. Our infrastructure upgrade services includes converting wooden poles to steel, concrete or composite materials. Transmission towers can be upgraded to galvanized-steel lattice or concrete.
We can't cover it all here in our blog. To learn more about the various electrical installation, repair, or upgrade services we've provided across the greater Boston area for years now, contact ElecComm.