FIBER ROLLING: ElecComm's Angel DeJesus (center) attaches an orange winch line to the inaugural spool of the OpenCape Network fiber optic cabling this week in Brockton, MA, while Christian DeJesus (left) and Bob Mcgyvers (right) help ready the 9000-foot long cable.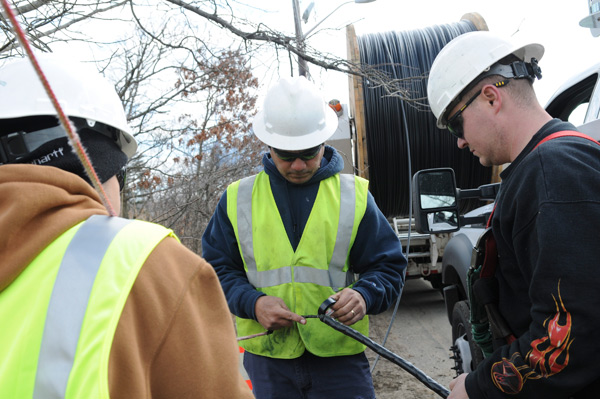 The winch line pulls the fiber to the top of utility poles along the network's route. This first two-mile segment marks the start of the regional network's construction, which is funded by federal BTOP and state broadband funds. CapeNet, which is coordinating the build, said the planned 350 miles of fiber will provide core fiber optic infrastructure on Cape Cod and across large portions of the south coast and Plymouth areas. The company expects to complete construction within 10 months.
To learn more about the OpenCape Network, visit their website here.
Source: CapeCodToday.com