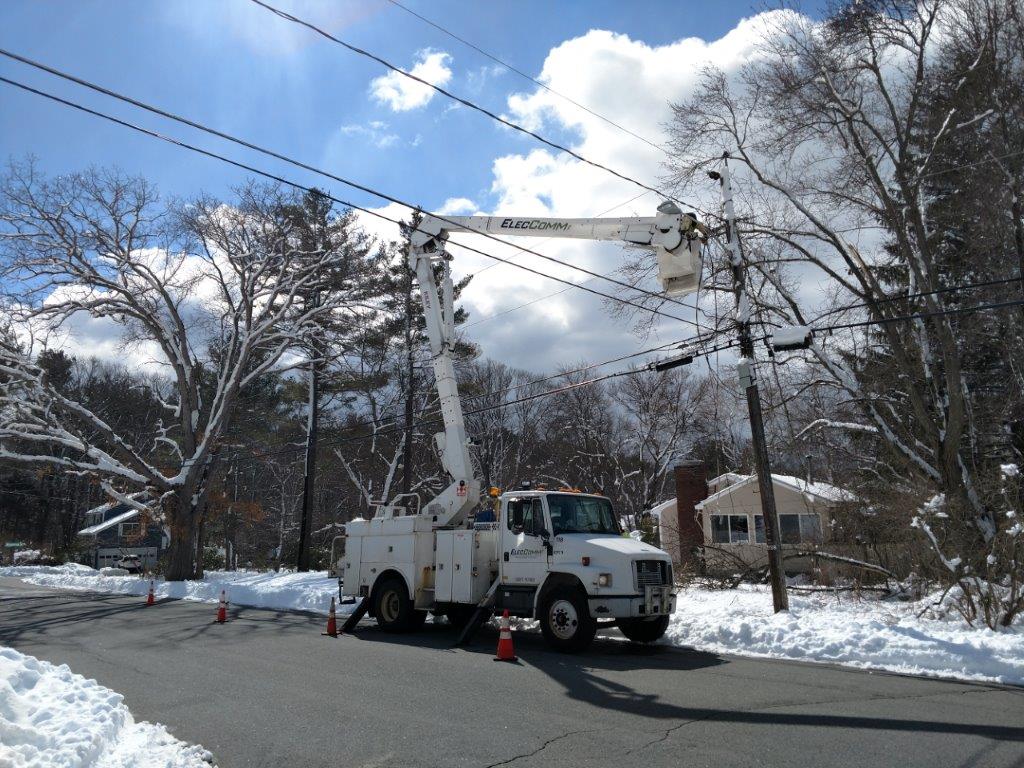 Prompt, proven, professional, reliable, and affordable electrical power storm response services are attainable right here in Boston. Of course, you can't predict when mother nature will deal us another crushing blow, but we've restored Boston-area power for years now and want to team with you in advance of the next storm. Your customers demand prompt response and ElecComm's electrical power emergency storm response team will deliver that for you.
During winter, technical glitches and storm-related destruction of overhead powerlines is inevitable. Snow, wind, ice, and vehicle impact dismantle the flow of overhead high voltage power systems. Repair and maintenance to overhead power lines is routinely outsourced to the trusted professionals here at ElecComm. Our crew is made of expert electricians who have the knowledge and skills, as well as the relevant experience to ensure that power is restored as soon as possible. As a result, homeowners and businesses will be unnecessarily inconvenienced from the unexpected loss of power in storm-damaged areas.
The crew at ElecComm is dispatched to the location of downed power lines to conduct immediate and accurate repairs. When large-scale power outages occur at the same time, our crew will focus on the areas where the primary lines are down in order to immediately put an end to the inconvenience that such downtime causes to homeowners and businesses.
To find out more about repair and maintenance to overhead power lines, contact ElecComm.