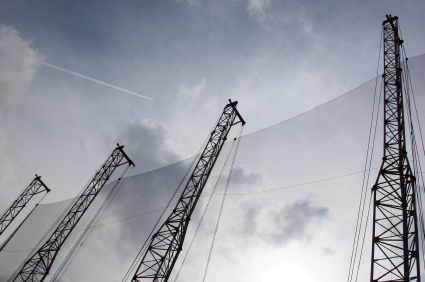 Golf course managers need to stay ahead of their member's game. That means making course upgrades as required throughout the calendar year. Winter is the perfect time to assess course safety equipment such as poles and nets. Winds, wildlife, and cold weather are just a few things that take their toll on your course's safety measures.
ElecComm's golf course poles and netting provide the long-lasting protective barrier between errant shots and innocent bystanders. In today's litigious society, one of the first things injured parties investigate is the condition of basic course safety equipment. Course managers want long-lasting poles and nets to prevent avoidable injury to people and damage to personal property.
The strategic layout and placement of poles is critical to properly secure the entire golf range. ElecComm is there for any course manager's need for pole installation and netting. For more details about our golf course protective netting and pole service, contact ElecComm today.