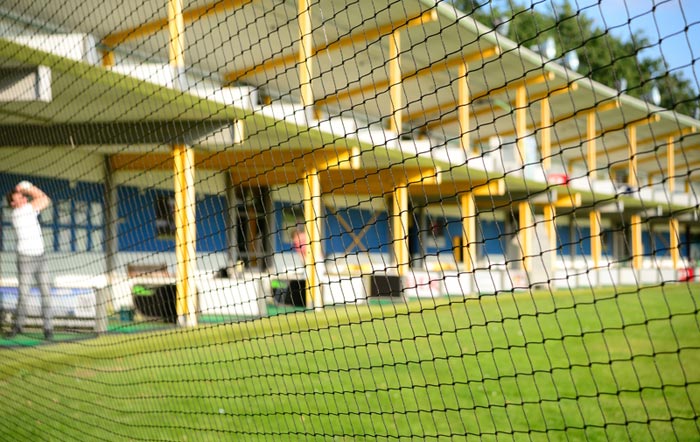 On the golf course if the ball is not kept corralled and can go beyond the parameter of the range, damage or injury can result. Golf continues to be popular with many golf ranges situated near residential neighborhoods and commercial settings. To limit liability, golf courses and ranges must employ golf range netting as a necessity to ensure safety and protection to the surrounding area.
Driving ranges can use golf driving range netting in Plymouth, MA in order to keep balls within the borders of the golfing facility perimeter. The netting must be of high quality with no damage to prevent golf balls from flying into residential neighbors, commercial properties, and roads.
In order for effective safety inside and out of the golf course and golf practice areas, the golf driving range netting must have tight stitching and high quality construction. It needs to be able to withstand the constant bombardment of heavy golf balls, extreme weather conditions, exposure to environmental elements, and other stresses. The netting must be professionally installed and customized to meet the needs, size and dimensions of the specific golf range.
For more details about the options for golf driving range netting system installation and customization, contact the ElecComm.