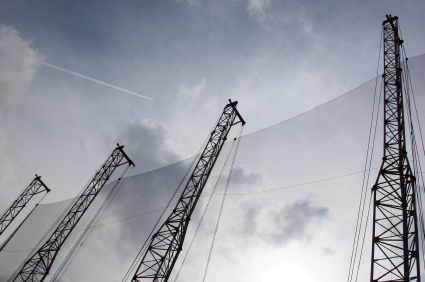 Installing golf driving range netting in Wilmington, MA for your golf course or range is a smart investment. This equipment plays a vital role in ensuring safety of the players, spectators, and the nearby neighborhoods.
With the golf range netting professionally installed, golf balls will stay where they belong, within the golf range or course. Having golf netting strategically in place means both people and property will be safe from any damages associated with errant balls, so owners of the fairway or driving range will have peace of mind knowing that viewers and surrounding homes are safeguarded.
Golf is more popular than ever. But this sport requires a wide area, which means many golf driving ranges are situated near residential areas. To address the concern of the safety of people and protection of property, installing golf range netting is a necessity.
The golf driving range netting should be installed even in practice areas. Because Without it, the golf balls can damage property and injure people when they go out of the golfing perimeter. That becomes a liability for the owners or operators which can cost a lot of money.
To find out more about customizing and installing golf driving range netting system, contact the ElecComm.