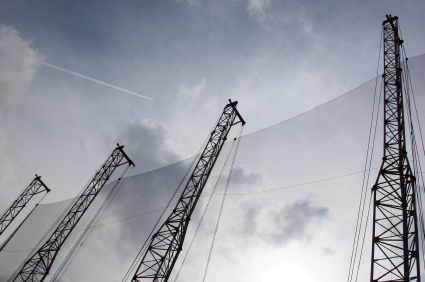 Poles, lighting, and netting are not only applicable for securing golf ranges. Other sports facilities also require this protective set-up to secure the surrounding properties from errant balls. The increasing popularity of baseball, lacrosse and other sports fields calls for reliable and top quality sports netting solutions.
ElecComm offers sports lighting and netting installations not limited to golf range facilities but other sports fields as well. Our crew can light up arenas, stadiums, and sport centers for schools and municipal fields. We custom-make and install protective sports netting around perimeter in order to protect spectators from getting hit and to protect the facility from liability caused by stray balls.
Whether you have a small indoor sports facility or a large outdoor recreational field, we can set-up the perfect lighting, poles and netting necessary to secure and protect your location. Contact ElecComm for durable materials and state-of-the-art design of your protective netting, lighting, and poles.