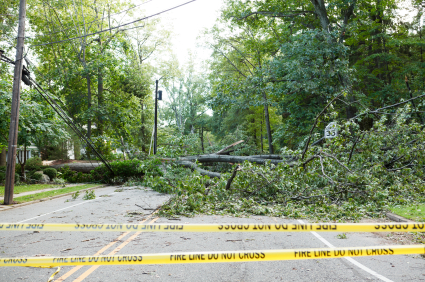 Power is often lost after storms strike. This is because power lines are either damaged or destroyed due to strong winds and storm debris. Because electricity is essential to business operations, power lines must be repaired immediately. Immediate power line storm response is imperative for immediate power restoration in the affected areas.
Immediate power line storm response is important in repairing downed power lines for both restoring power and to limit the danger that downed lines pose. These downed, yet live wires carry electricity and are very dangerous to pedestrians and fire can also result. After power outages, power line storm response services must be immediately conducted.
Overhead power lines are always exposed to natural threats like storms. Preventive maintenance must be conducted in order to ensure that overhead power lines are in the best condition to mitigate the risks. Regular repair and maintenance to overhead power lines in Wilmington, MA ensures a higher degree of safety and reliability during storms. It is important to make sure that power lines are durable and reliable.
For more details on power line storm response, contact ElecComm.