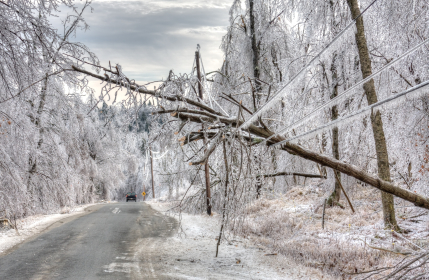 Electrical system support provider's worst enemy is winter weather. The end users of your power systems count on uninterrupted power. In areas primarily supported by overhead power lines, this is an unrealistic expectation. Rapid-response problem resolution is expected and will largely drive the reputation of the electrical support provider. That's when ElecComm's Storm Response Team" becomes Boston-area's electrical service provider's best friend.
We encourage any and all of you to get ahead of the game and establish a relationship with our Storm Response Team. You need to know exactly how well we are equipped, staffed, and our reputation for minimizing the time required for emergency electrical repair across Boston. So when your systems go down, we'll deliver upon your expectation management as we have for all our Boston-area customers for years now.
But just to be clear, we are so much more than an electrical emergency response force. We constantly repair and replace aging electrical infrastructure. In fact, we have an entire division dedicated to underground high/low voltage cable installation, removal, and repair.
We are the region's most trusted electric and communications line construction company. We forge strategic partnerships that not only limit the impact of weather emergencies but empower you with dependable and value-bases services that improve our client's reputation and profitability.
Know that ElecComm is always ready to respond to your electrical power system upgrades and maintenance needs. Contact ElecComm.