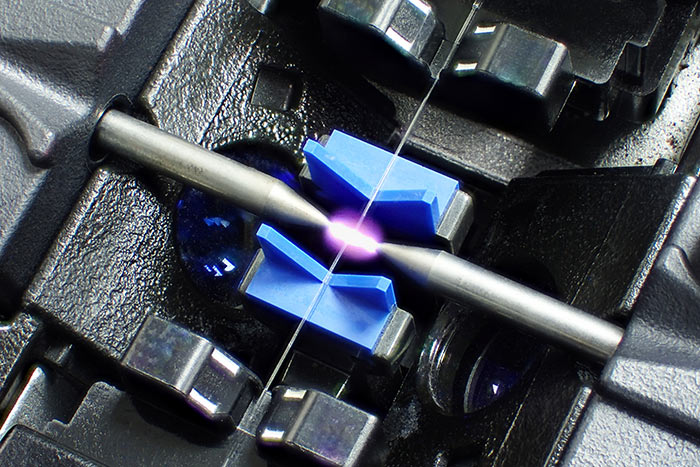 Fiber optic cable splicing is an core competency of ElecComm's telecommunication network service offerings here in Boston. There are two types of fiber splicing services that we've delivered across Boston for years now: mechanical and fusion splicing.
In Mechanical Splicing, two fibers are held at both end points within a sleeve using a mechanical mechanism. Mechanical splicing is usually applied during emergency repairs and fiber testing. On the other hand, in Fusion Splicing, two fibers are welded together by an electric arc. It is the most commonly used method of splicing as it delivers minimal insertion loss and virtually no back reflection. It is the most reliable splicing method.
Fiber splicing is widely used in telecommunications and other networking projects. Both techniques are applied when repairing broken or extending functional telecommunication networks. ElecComm technicians are trained to perform both approaches. Our telecommunication services include construction, splicing, testing maintenance and restoration of fiber, copper, and hybrid fiber-coax telecommunications networks.
Should your telecommunications support need require splicing, testing, maintenance, or general repair of your telecommunications networks, contact ElecComm. It's what we do for Boston business owners of all types.