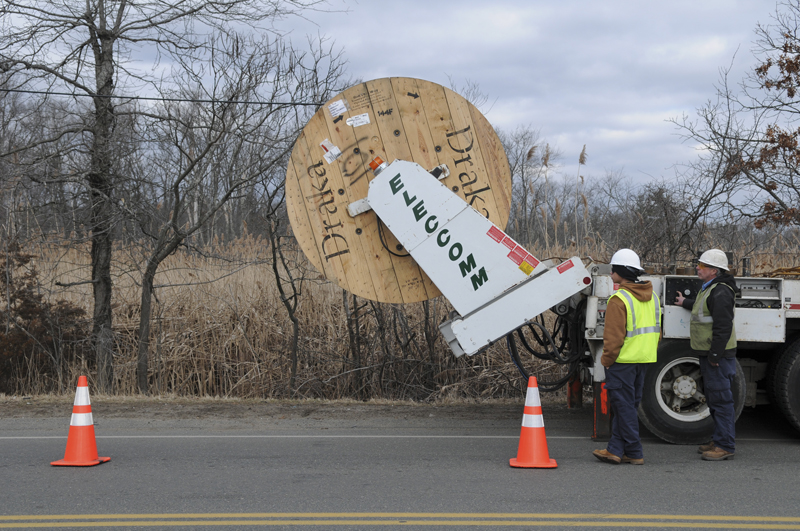 The telecommunications industry is continually changing and Competitive Service Providers (CSPs) face a challenging market. Keeping pace with regulatory requirements, increasing capacity, and improving the reliability of a network infrastructure while maintaining high levels of customer service can be an overwhelming task. The telecommunication network stands at the threshold of another era of innovation that has been fueled by the exponential growth of fixed and mobile communications. End-users increasingly demand greater connectivity and hassle-free services on-the-go. And more technologies are being developed to close the gap between the real and virtual worlds.
The telecommunication network services that we deliver here in Boston, MA together with our best-of-breed technology equipment providers, will fulfill every need of your IT and telecommunication department. Our services span design, supply, application development, testing, commissioning, support, and managed services.
To be competitive, your network delivers the highest quality of service possible. And when you can intelligently and cost-effectively upgrade and expand your network, you will be poised to benefit from growing broadband opportunities. We can fix your troublesome telecommunication environment. Professional fiber optic splicing is just one of many ways to eliminate the bottlenecks that are throttling your ability to effectively communicate. Our telecommunication network installation services is guaranteed to reduce the frustration a poor data infrastructure presents to you and your employees. vOne of the most challenging decisions a telecommunications manager can make is choosing the proper design for an optical-fiber cabling plant. Optical-fiber cable, which has extremely high bandwidth, is a powerful telecommunications medium that supports voice, data, video, and telemetry/sensor applications. The effectiveness of the media is greatly diminished if proper connectivity is not designed into the system. Such connectivity allows for flexibility, manageability, and versatility.
Designers are aware that proper planning of a structured cabling system can save time and money. A cable that is installed for point-to-point links also should meet specifications for later upgrades as it becomes part of a much larger network. It will anticipate future applications and providing additional fibers for unforeseen applications. Also, interfacing with local service providers can also avoid duplication of cable, connecting hardware, and installation labor.
The emergence of a true service-oriented platforms has created growth opportunities for the telecommunications network. It allows service providers to introduce exciting and innovative services. All installations are fully compliant with the relevant networking standards. And workmanship is guaranteed.
For more information about telecommunication network design installations, contact ElecComm.