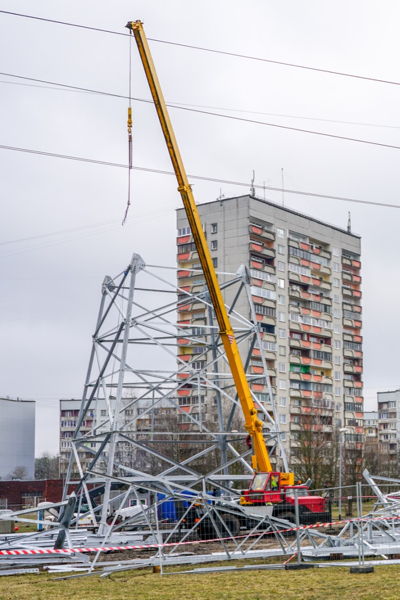 Fatal injuries associated with overhead power lines are a far too common occurrence at construction sites. It is imperative that construction workers must take preventative steps to work safely near power lines. We think that it is important for the general public to understand the safety considerations that we incorporate into our daily business service operations:
Prior to start any work, locate first all overhead power lines.

Keep away from all overhead power lines at least 10 feet away and this includes materials and construction equipment.

Avoid touching anything that is in contact with the power line.

Be careful of fences in close proximity to power lines.

Make sure to carry high ladders horizontally so it won't reach or touch the power lines.

Lower down cranes, excavators and other equipment apparatus before driving.

Do not spray water near the power lines.

Stay away from fallen power lines at least 35 feet away. Consider any downed lines as live and dangerous. Also warn others about the incident and inform them to stay at least 35 feet away from incident ground.
Whenever there's a fallen power line, report the incident right away to a power line emergency response team to repair the damaged or downed power lines immediately. In Boston, MA, contact ElecComm, we will get into your site and take proper action without delay to restore power and ensure electrical safety in your workplace.