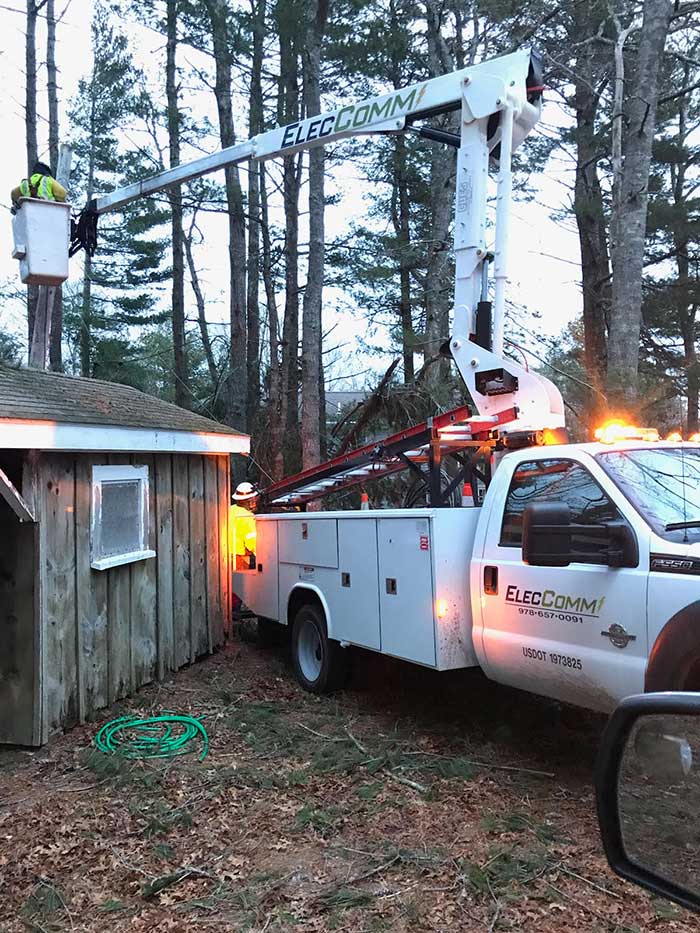 Severe storms can ravage trees and consequently damage overhead power lines. This is actually the leading cause of power outages during major storms. No matter the time of year, big storms happen and power outages occur that hold up business operations and transactions. Immediate power line storm response is needed to restore electricity as soon as possible.
Protective equipment activates and automatically shuts off the current flow from the main grid when power lines are stricken by lightning, damaged by falling trees or any factor that can wreck the poles and transformers. It is such a challenging situation when the weather disturbance itself impedes the restoration efforts to bring back power immediately. The matter becomes even worse when multiple lines have been affected. Thus, utility companies tap electric line companies in Boston, MA to assist in downed power line repairs.
Downed trees and debris carried by flooded waters and strong wind are blockages that can obstruct the access of the affected areas. ElecComm technicians are reliable in this desperate predicaments. We are fully equipped to address any technical glitches that concerns the power transmission. Contact ElecComm for urgent repairs and maintenance of overhead power lines.