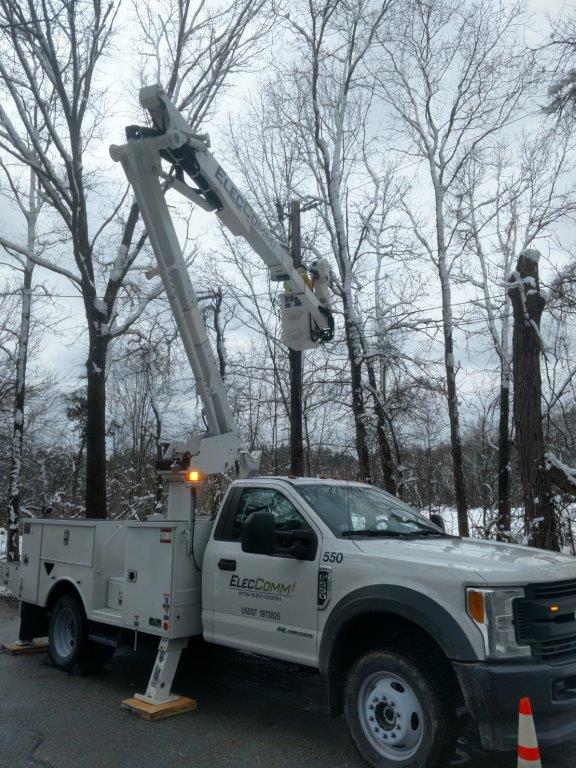 The winter weather poses the greatest threats to the power line infrastructures. Extreme cold can and will disable power line systems especially those that are obsolete or with failing insulation systems. Extended power outages are inevitable. Downed power line repair service is a core competency of ElecComm and we stand ready to roll immediately upon your call.
Overhead power lines are prone to damage when exposed to violent natural elements such as strong wind, snow, and ice. Severe winter storms break cables and wires with or without the help of downed trees and limbs. Fortunately, our power line response team is staffed, equipped, and ready to take immediate action to get your customers back on line.
As a severe weather contingency plan, it is recommended that insulation of overhead power lines be reinforced to prevent avoidable system breakdowns. We can deliver regular maintenance and repairs for your power lines and ensure that your electrical infrastructure is in top condition at all times and in the best possible position to deliver uninterrupted service.
When seeking power line repair and maintenance services, contact ElecComm.