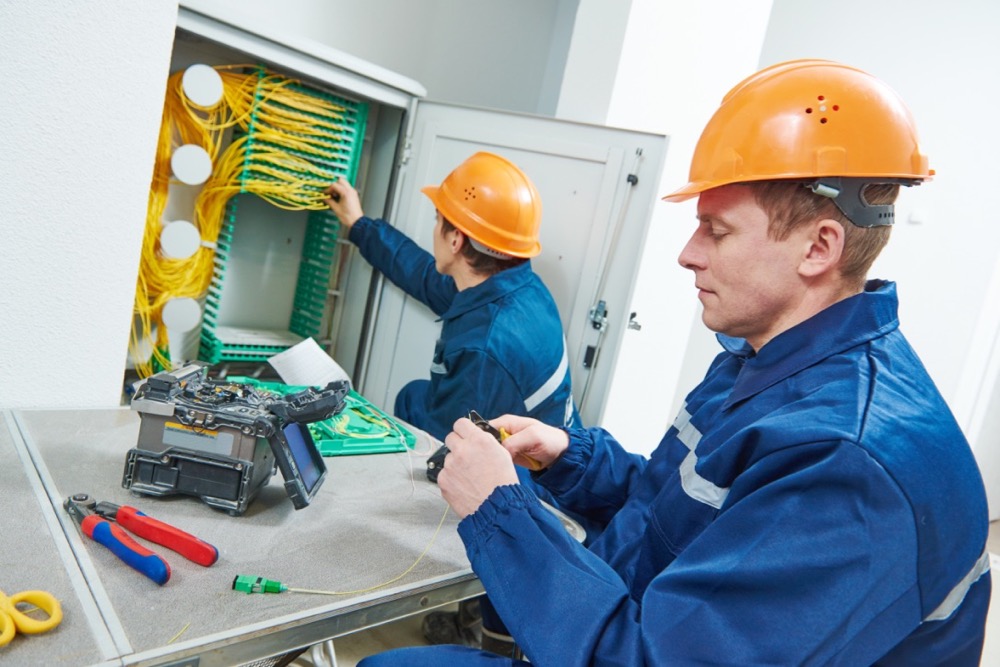 In fiber optic cable assemblies, proper crimping technique must be done with precision or else you may encounter difficulties in the next phase of the work. To attain a reliable fiber optic cable connection, proper crimping method is crucial throughout fiber termination process. At the end of the termination procedure, the cable must be pulled without detaching from the connector. The maximum pull force for each fiber optic cable connection depends on industry requirements or customer's stipulation.
When cables are properly crimped the cable assembly is strong enough to endure feasible amount of pulling that occurs during installation process. It needs to tolerate a defined degree of mechanical force even after installation. Proper crimping protects the delicate glass fiber by ensuring the force is transferred to the connection and not in the former.
Regardless how advance the tool is, it is in the crimping technique that defines the reliability and long-term performance of the optical connection. It is a skill and only a certified personnel with years of training can accurately perform the technique. In order to ensure the quality of your fiber optic assembly, hire only reputable and proven service professionals.
ElecComm engineers are expert in this field. Our workforce is highly skilled and cross trained in order to perform every aspect of telecommunication network jobs. Contact ElecComm for construction, splicing, testing maintenance and restoration of fiber, copper, and hybrid fiber-coax telecommunications networks.