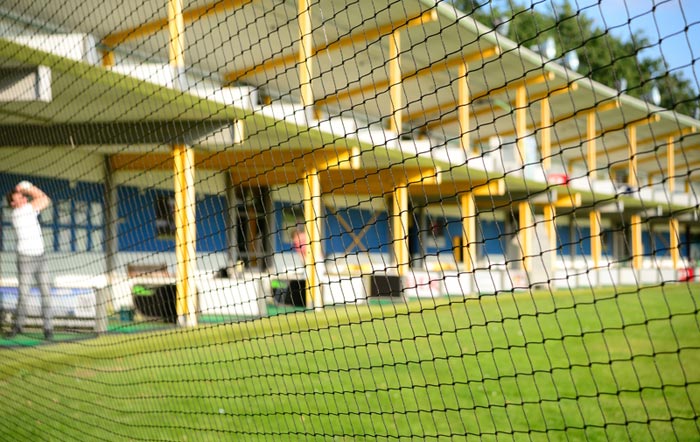 With the golf season is in full swing, there's a growing concern of the safety of those situated in close proximity to the fairways. Errant golf balls cause personal injury and damage to property. Golf club operators are legally liable when this unfortunate scenarios crop up. In order to prevent accidents in and out the golf course, operators rely upon durable golf range netting.
When driving range poles and netting becomes your need, ElecComm is at your service. We provide you the highest quality golf nets that will serve as protective barrier to secure your golf course and prevent accidents to neighboring facilities as well. We have served golf course owners for years now and have the advanced knowledge along with right equipment to guide you through the process of installing and repairing your golf netting system.
Our golf nets are made of premium quality material and we guarantee our installation services. Contact ElecComm for rough estimates of your golf net requirement.