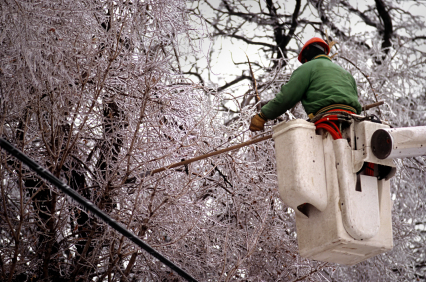 Business continuity plans are part of the strategies that companies device to cope with disasters such as accidents and natural calamities. With the winter weather affecting businesses and people alike, proper implementation of these contingency plans is a top-most priority. Restoration of electric power is a major factor in disaster recovery efforts. When power is fully restored, operations can immediately return to normal. Therefore, a quick power line storm response for damaged and downed power lines is a big help in restoring business activities.
Since electric power is the backbone of modern industry, repairing downed power lines enables companies to gather emergency response personnel to assess the situation then do structural and equipment restoration in case of damages. The use of expensive fuel for prolonged use of generator systems will cause operational costs to skyrocket. Companies that use large data communication systems cannot rely solely on wireless cellular networks when communication cables that are tagged along the power lines are also downed. Communication lines have the bigger capacity to accommodate the huge demand in bandwidth of most companies. In short, a full restoration of utility power lines is needed to normalize company operations, and the community as a whole.
Companies like ElecCom that provide power line repair and maintenance in MA are ready to assist businesses recover by providing quick storm response services. ElecComm is proud to offer these services. Highly skilled linemen and engineers stand by 24/7 for repair to damaged power lines. For more information on overhead power line repair and maintenance, contact ElecComm.