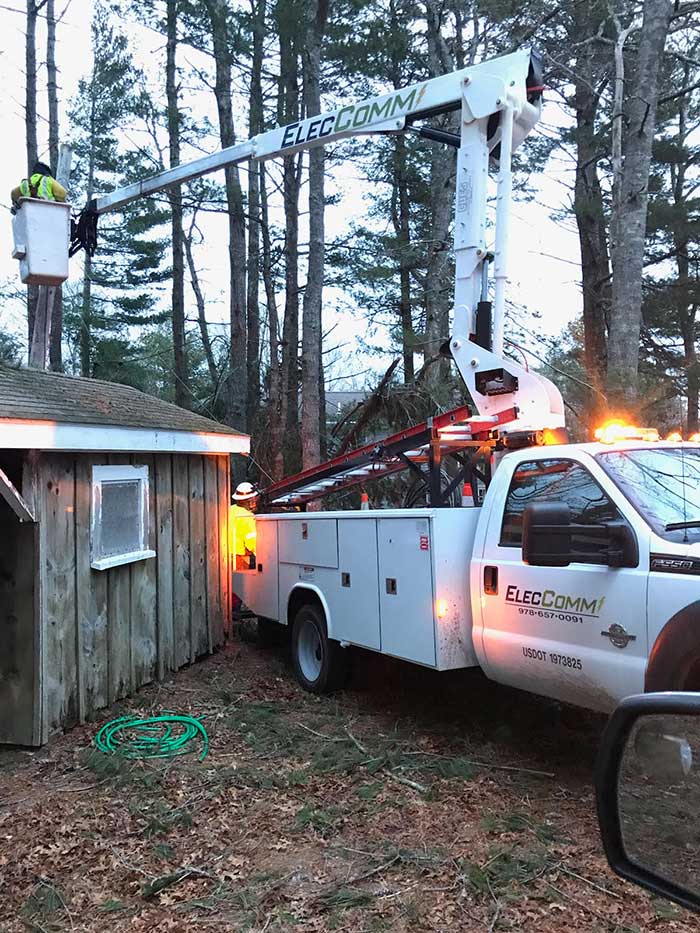 Winter is a challenging season for many business owners and operators because power outages are inevitable during this time of the year. It is important that they have a contingency plan so commerce can continue uninterrupted even in the event of power failures. Although, generators are an integral part of the plan and will sustain business operations for hours, quick power line restoration is critical to get power restored immediately.
Business is dependent on electricity. Business continuity is jeopardized when electrical infrastructure is susceptible to weather and environmental factors. Additionally, power line repairs and updates are recommended prior to storms to reinforce infrastructure for secure and stable power during winter weather. Fortify business electrical infrastructure or invest in new in order to maintain normal business activity year round.
ElecComm can address electrical power needs. Whether your business needs power line repair services or new electrical infrastructure, we've got you covered. Contact us today!