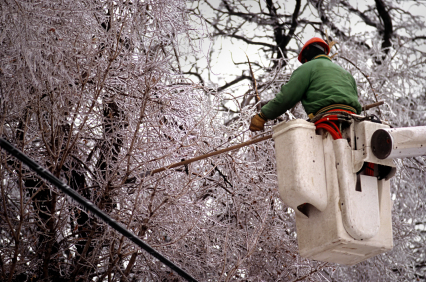 Contingency plans are included in company strategies to deal with emergency situations. Business continuity is the priority in this planning, especially during winter because of the extreme weather conditions in New England. Electric power restoration is a major element of disaster recovery. Normal operations can only be resumed when power is fully restored. Therefor, quick power line storm response is imperative to secure business continuity.
Repairing downed power lines requires an emergency response team that will assess the scenario and perform the proper structural and equipment restoration to damaged lines and poles. Although many businesses have backup generators, power outages are inconvenient to all commercial enterprises. Meanwhile, wireless cellular networks are challenged when trying to sustain companies with large data communication systems, particularly when cables that are embedded along the power line are also down. Consequently, it is important that utility power is restored as soon as possible so companies can get back to their normal operations.
ElecComm can perform power line repair and maintenance in MA so that businesses will recover from electricity loss right away. Our team is comprised of skilled linemen and technicians with extensive knowledge and experience in the field. Do not hesitate to contact ElecComm for overhead power line repairs.