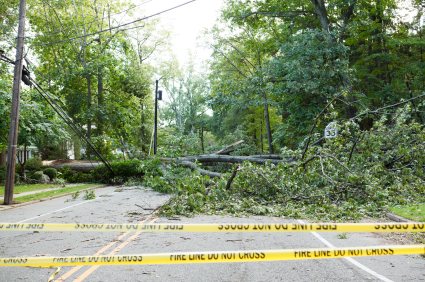 As we are now into hurricane threat season, we can't help but to be alarmed and forewarned as we look back at the disasters that transpired in recent years. Multiple power lines were downed and vast areas were affected with extended power outages.
We serve the industrial and commercial sectors to prepare for the worst case scenarios. Failure in the grid is inevitable when furious storms hits the electrical infrastructure. We need to accept the fact that there are elements that are beyond our control. But we can do something to somehow lessen its impact to your businesses. We urge customers to reinforce obsolete infrastructures or totally replace it when seen necessary for it to withstand extreme weather conditions.
Rest assured ElecComm team will continue to provide assistance to major public utilities throughout the Northeast. We can help you get ready for the worst case scenario and you can rely on our emergency response team in quick power restoration efforts. Contact ElecComm for everyday installation, removal, maintenance of overhead lines and even during emergency cases.