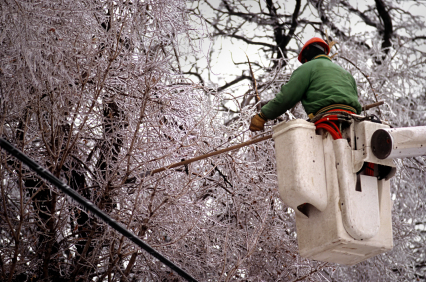 Large scale power outages are common following large storms. This is often a result of snow and ice accumulation on overhead lines, downed trees and branches that fall on the wires themselves, and the number of telephone poles that are struck due to icy conditions. As a result, power line storm response teams are dispatched to assist utility companies restore electricity as soon as possible.
Commercial and industrial sectors have crucial business operations that demand immediate downed power line repair. Long term loss of electricity can have catastrophic results on many businesses and in some cases power loss can endanger personnel working in critical environments. Live wires must be taken care off as soon as possible as well. Thus, additional power line response service teams are tapped to ensure that damage is addressed as soon as possible.
Repair and maintenance of overhead power lines in Boston, MA along with regular tree trimming must be conducted consistently to ensure the infrastructure is in top condition. This is a vital procedure to ensure the safety and prevention of any incidental risk during disaster. Contact ElecComm for more details on power line repairs and maintenance.