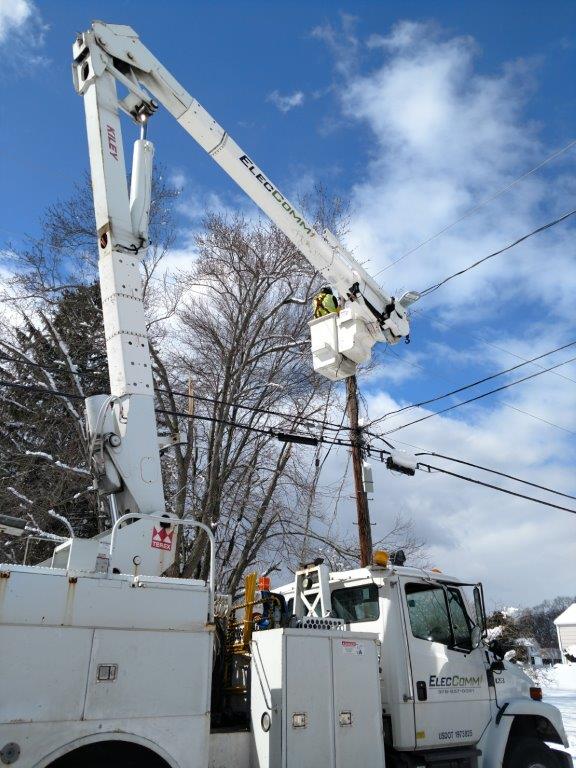 Incidents and overloads can happen in any aerial device. Although they are engineered with sufficient safety settings, in-service issues can develop from continuous use. These are extremely complex devices and repairs can be challenging and costly. Early detection of system issues which could be developing can mitigate more complicated, time-consuming and costly issues.
Annual Dielectric Testing and Inspections for Aerial Lift Trucks and Digger Derricks are required by OSHA and ANSI to ensure they are operating in optimal condition. These vital inspections are performed in order to detect any issues in insulation. This way repairs can be made as soon as possible to mitigate further complications before they cause injuries or downtime. Dielectric testing confirms the electrical strength or electrical voltage of various apparatus. Many tests are conducted by applying a voltage across the "insulator" portion of the apparatus while measuring the resultant leakage current.
ElecComm offers dielectric testing services of aerial devices ensures they function as intended prior to dispatch. Our team is fully-equipped with over 35 years of experience in this line of expertise and exceeds all OSHA and ANSI requirements. We also cater wheeled cranes up to 150 tons, steam cleaning, telescopic, articulated and combination inspections.
To find out more about our Dielectric Testing and Inspection services, contact ElecComm.