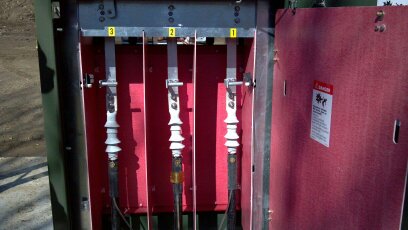 With the growing demand for electrical power, the electrical industry is facing new challenges. Increasing governmental regulation results in electrical service providers operating within increasingly restrictive operational conditions. There is direct and indirect pressure on power utilities to lower the impact on the environment. As a result, underground cable systems are becoming the power distribution system installation method of choice.
The use of underground cables protects the lines and reduces outages, interruptions while simultaneously minimizing maintenance costs. Generally, transmission losses are low with the use of underground cables compared to overhead lines. The new underground cable arrangement with its exclusive features enables an enormous increase in power transmission capacity.
Corrective maintenance is a practice that can't be ignored. We excel in the installation, maintenance, and testing of underground high-voltage cables. For more information contact ElecComm.