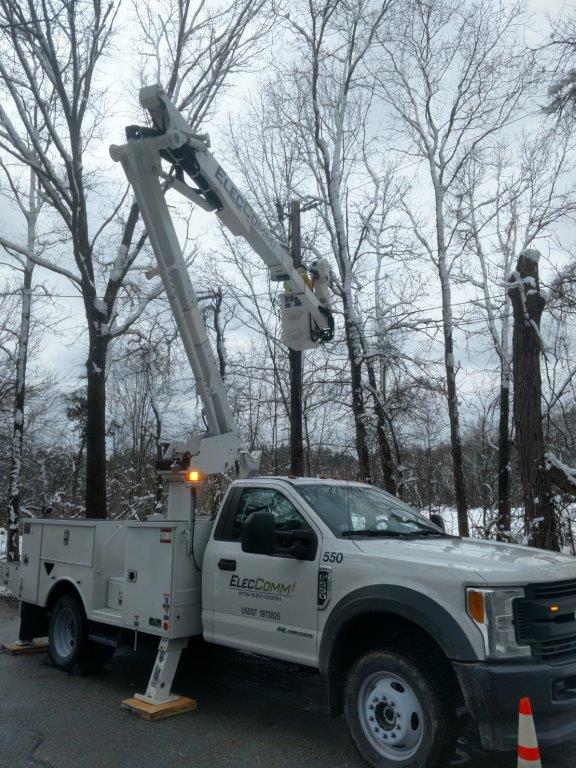 In assessing the safety of your office, site, or plant's safety of electrical operations, we thought we'd give you the background that each and every member of our team here at ElecComm carries in to serve you.
Every ElecComm electrical worker carries all regulatory certifications. But in addition, our underground employees receive a comprehensive additional OJT training regimen that includes: Heat Shrink Construction
Cold Shrink Construction

Pre-Molded Construction: Both 200amp & 600amp

Cable Theory

Tools & new Technology

Transformer Theory

Live Secondary connections and Cutover's
Our overhead electrical technicians also receive training well above regulatory mandated training. That training includes hurt man rescue, climbing gaffs and bucket rescue, and a host of others.
We invite you to view ElecComm's safety, health, and Training webpage so you have an idea who is trained, ready, and available to address all of your commercial electric needs. For more information about our comprehensive electrical services, contact ElecComm.