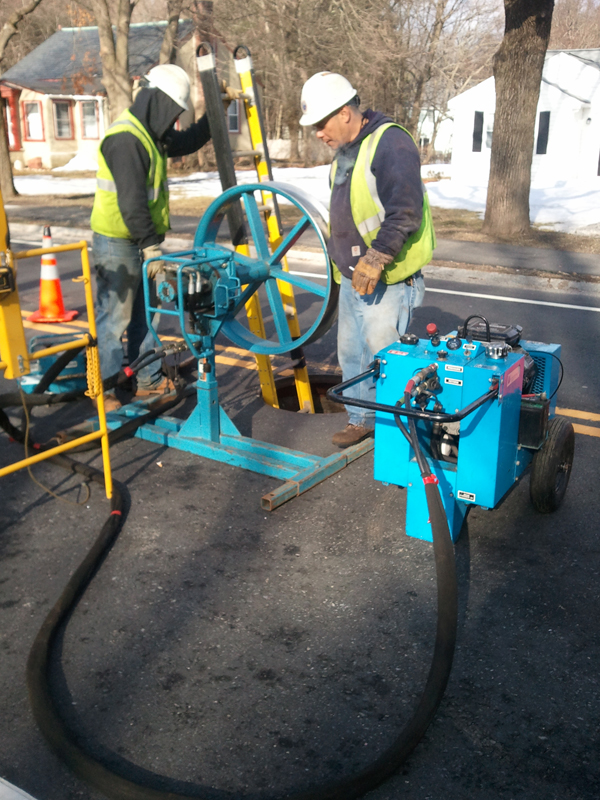 Earlier we blogged about the necessity to systematically maintain underground high-voltage cables. Today we'd like to expand upon that topic and get into the details of what needs to be accomplished within your preventative maintenance program. We'll also address our approach to corrective maintenance action should cable fault ever strike your underground cable system.
Underground high-voltage preventative cable maintenance includes:
Ground connections, cable joints and splices are inspected to verify their integrity and condition.

Switchgears, transformers, and other above-ground fixtures are checked for cleanliness and physical condition.

Dust and debris are removed from termination joint outer surfaces.

Performing several tests such as contact resistance tests on terminations, insulation resistance tests between ground connections and conductors. This is done to unveil any developing damage within the system.

Testing for defective electrical contacts and joints with infrared thermal scanning. Joints that appears to have an elevated temperature requires to be cleaned and re-torqued prior to re-testing.
Corrective maintenance is accomplished as a response to faults (e.g. damage resulting from digging, internal damaged wires, overloading, poor handling and installation, etc.). It includes:
Inspecting electric cable routes for potential defects following an excavation.

Insulation resistance testing to uncover faults between conductors and ground connections.

Tracking faulty sections through the use of a sheath tester and a cable fault locator.

Damaged electrical cable repairs, re-testing and re-commissioning.
Condition-Based Maintenance involves the inspection of underground power transmission cables and above-ground grid fixtures that have sustained partial defects. Condition-based maintenance services determine the kind of repairs that must be addressed immediately or in the near future. It's essentially a health check-up for your high-voltage infrastructure.
For more information about underground cable maintenance process, contact ElecComm.