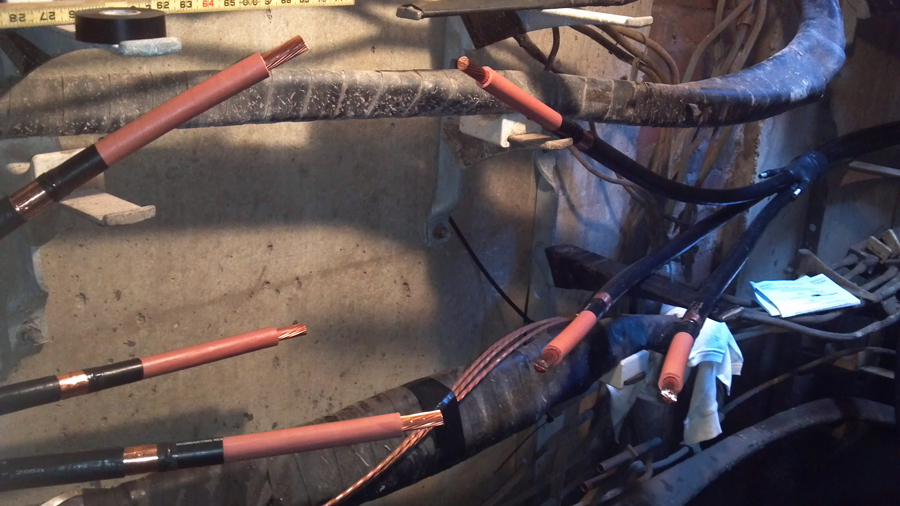 Everything around us uses electricity. From personal use of power to the heating, cooling and lighting our homes to everything we do in our daily lives we depend on electricity. It operates the countless physical and information chain sources that lead to all the services maintaining public safety and ensure national security. Hardly we realized what if there are some faults and outages that will hinder the functioning of the power distribution?
Underground high voltage lines are ElecComm's core business focus. We specialize in the installation, removal, and maintenance underground high and low voltage cables. Underground power applications are used where it is impossible and dangerous to use the overhead lines. We commonly install underground power lines in heavily populated areas, in factories, and even while supplying power from the overhead posts to the individual end-user. The space is the top consideration to install the underground networks. It can be impossible to channel through the rocks, or rivers and other waterbeds.
Many do not understand that underground power lines are the more economical solution in the long run. When installed in areas with high population, they do not require any right-of-way take-over. Overhead lines, however, often require right way permits in order to support facilities like towers, poles and etc. It is a big task to remove barriers for electrical clearances in the line path. It is the reason why delays and interruptions are encountered in the process.
Another great impact of underground high voltage lines is preserving the natural beauty and land value of the environment. Since the lines are underground, it does not affect or change the look of the community, scenic areas and historical sites normally preserved. It has an enormous impact in conserving the surroundings.
Moreover, underground high voltage lines installed underground has very minimal effect on climate conditions. The underground line system being reliable and dependable can handle even in times of extreme conditions such as flood, hurricanes, and other natural disasters. Underground lines may not be prone to damages caused by strong winds, falling trees, and other calamities. Whatever adversities may happen, underground transmission is a dependable solution.
Corrective and preventive maintenance of underground cables is vital. In order to ensure the reliability and safety of power distribution system, continuous maintenance must be carried out annually. Frequency of cable faults and damages can be avoided and minimized. It is a normal thing to encounter faults and outages but repairs can be challenging. Recently with modern fault locating technologies, the process of locating the underground cable faults is now efficiently handled.
For more information regarding underground high voltage cable installation and maintenance services, contact Eleccomm.