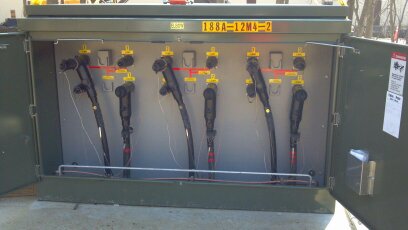 ElecComm specializes in the installation and maintenance of underground electrical cables in and around the greater Boston area. The demand for underground power solutions continues to rise as they are proven to be the best value for both public and private business entities. The key benefit of course is the protected nature of the high -voltage assets.
Maintaining and troubleshooting requirements are drastically reduced as compared to overhead cabling implementations, but when the time comes for repair and maintenance were there for you as well. We are highly trained and equipped with the advanced techniques and tools to maintain, fix, and expand your high-voltage power systems.
We've been taking care of Boston's high voltage power requirements for decades now. Go with those you know you can trust to deliver reliable and valued high-voltage electrical services. Contact ElecComm.