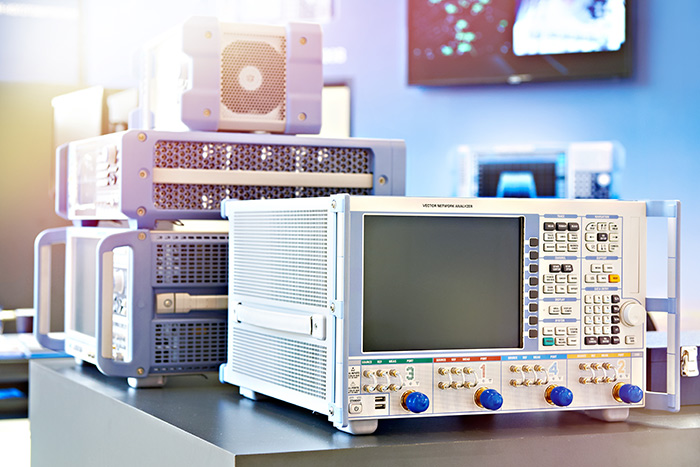 Dielectric testing services are an important measure to improve the quality and control of insulating conductors and electronic parts. There are a number of dielectric testing techniques and services to choose from. Performing the appropriate measurement will ensure accurate results
Coaxial Probe – When testing for the permittivity of a material, coaxial probe is the proper technique. This is done by pressing a metallic probe against the material or soaked in a liquid solution to gauge reflection coefficient that verifies the permittivity. This simple approach allows the user to gather data across a broad range of frequencies.
Transmission Line – This method involves putting a sample on a waveguide. Next, assess intricate scattering parameters using a VNA analyzer. It applies both reflection and transmission to collect measurements with greater sensitivity than the coaxial approach.
Free Space – Free space can test electricity over a diverse range of frequencies. This is performed by placing large, flat samples of materials under extreme heat and in a hostile setting for a dielectric testing. This method allows you to get reflection and transmission coefficients without any contact. Moreover, it enables you to evaluate both electrical and magnetic properties of the material.
Resonant Cavity – This technique gathers measurements with high accuracy and high-temperature support. It enables you to get accurate data with dielectric loss materials. The method applies the concept of a resonant frequency shift of a tuned cavity when a loss material acts as a resonator.
Parallel Plate - In this method, the tester needs to sandwich the dielectric item between two electrodes to create a capacitor. Then, using an LCR meter or impedance analyzer measurements are collected along with a dielectric test fixture. This is the preferred dielectric technique for testing low frequency materials.
Planar Transmission Line - This method uses a microstrip line to test materials in RF and microwave components. It is appropriate for industrial purposes due to its compact feature. In this testing approach, dielectric measurements are inferred from a shift in permittivity using appropriate expressions.
If you need dielectric testing service, contact ETS Inspection and Testing Services.