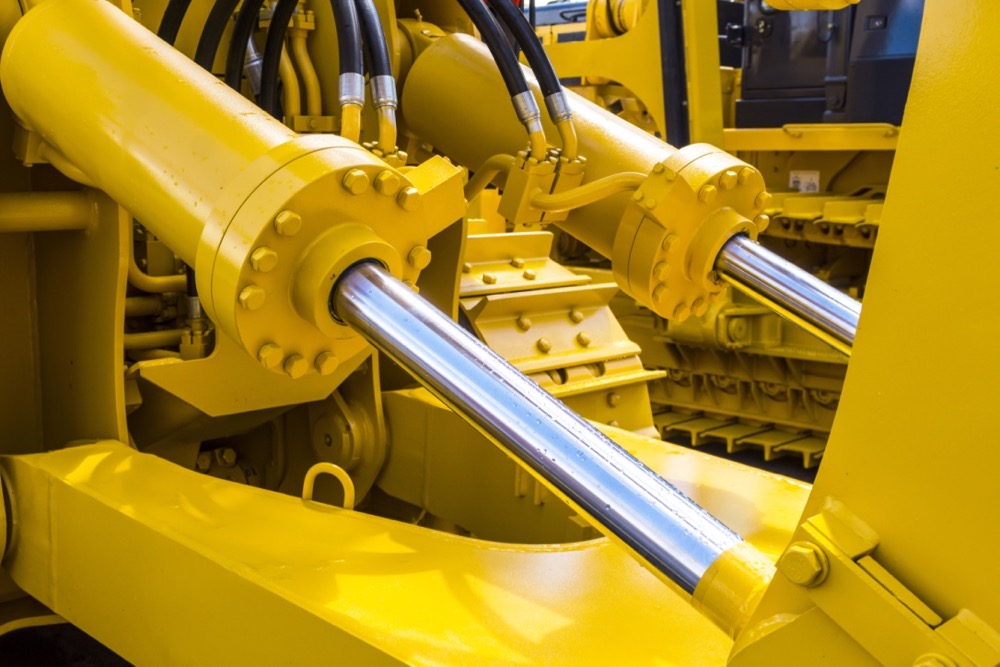 Hydraulic cylinders are essential components of the commercial hydraulic systems of cranes, forges, construction vehicles, and agricultural machines. They are the actuating mechanical element that enables unidirectional force. Fully integrated hydraulic cylinders are used in exchange for levers and gears. The basic parts of a hydraulic system include cylinders, valves, pumps, filter and many more. Among all these component parts, the hydraulic cylinder is the component that mandates close inspection and more frequent maintenance.
Seal damage is the common cause of hydraulic cylinder failure. It results from corrosion, fitting errors, and improper metalwork clearance. The piston rod or bearings can be damaged through fluid contamination, misalignment of cylinder and load. Also, extreme temperature and chemical action can contribute to the defects. Prior to performing repair, make sure to clean the surface properly and remove the hoses and plugs connected to it. Right after taking off the components, empty all fluid within the cylinder. From here we can start the repairs for the hydraulic system. You need to prepare the following tools:
seal kit

rubber mallet

screwdriver

punch

pliers

emery cloth

Torque wrench
Since leaking is the usual problem encountered in hydraulic systems, repair process involve dismantling the cylinder, proper diagnosis of the failure, faulty part repairs / replacement and cylinder rebuild. When doing this, it's important to consider the following repair tips:
When dismantling the hydraulic cylinder make sure to check all components not only the faulty parts.

Do not forget to put back the hydraulic wear bands for this guide ring will help lessen metal-to-metal contact.

A bent or curve in the rod is an indication of an early defect of rod seals.

Always use the right fit tools when repairing to avoid metal surface scrapes that can turn to corrosion issues in the long run.

Be careful when handling larger hydraulic cylinder for they are utilizing high tension springs to operate.

When replacing seals, measuring the current size of the seal is not advisable for it will expand or shrink depending to environmental condition.
Make sure to always inspect the seal, rod and bearing when performing maintenance procedure. If you notice a rough surface in the rod, this indicates the hydraulic system is imperiled. This will increase the friction so it's important to polish it to minimize rubbing and prevent corrosion. Performing regular hydraulic system maintenance and repairs will minimize defects and failures in your equipment. For more information about hydraulic system repairs, contact ETS Inspection and Testing Services.